Flood risk: the EUSF and Romania
Re-orienting the EUSF from a post-disaster response and aid instrument to a pre-disaster, risk-based solidarity instrument.
Reinhard Mechler, Deputy Program Director, IIASA
ENHANCE interviewed Dr Reinhard Mechler who tells about IIASA's contribution to the project and shares findings on current and future flood risk and what this risk means to the European Union and the EU Solidarity Fund.
"You need to take a broad-based multi-attribute analytical approach for informing action for better bolstering the EU and its citizens against disaster risk today and in the future", says Dr Reinhard Mechler.
Between 2002 and 2014 natural disasters caused over €100 billion of economic losses in the European Union (EU). Floods are among the most significant natural hazards, with 17 of 18 EU member states reporting flood risk in their national risk assessments. Over the last 15 years Central European member states, including Austria, Czech Republic, Germany, and Hungary, were hit twice (in 2002 and 2013) by one-hundred-year floods. As well as causing damages totalling more than €30 billion, these two events once again demonstrated the high regional interdependency of flood risk in Europe. Taking into account these interdependencies across regions, together with climate and socioeconomic projections, we estimate that average annual flood losses in Europe could increase from the current level of €4.9 billion to €23.5 billion in 2050.
The 2002 Central European floods triggered an unprecedented political will to institutionalise financial compensation for disaster-stricken EU member countries; this led to the establishment of the European Union Solidarity Fund (EUSF), an ex-post loss-financing vehicle for EU member states and candidate countries for use in cases where a disaster exceeds the government's resources to cope. Until 2014 the fund operated with an annual budget of €1 billion. However, the latest Multiannual Financial Framework (MFF 2014–2020) has halved its budget to €500 million (2011 prices) and added a temporal risk-spreading dimension. The primary aim of the EUSF is to finance emergency operations undertaken by public authorities to alleviate non-insurable damages.
There have been on-going discussions within the EU concerning disaster risk financing in general and disaster insurance in particular. Experts argue that there are cases where the European NatCatinsurance markets do not seem able to fully cope with existing risks. Some of the policy discussions are thus seeking to ascertain how great the need is for action to enhance disaster insurance penetration at the EU level. Over the years, although disaster risk management considerations have been reflected in a number of key policies, the EUSF is still the only dedicated EU-wide disaster risk financing instrument.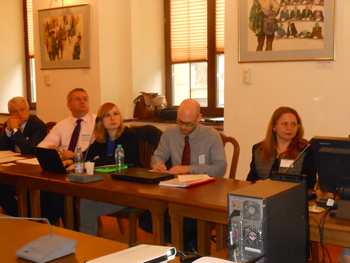 The multi-sector partnership
This case study investigates the European Union Solidarity Fund and assesses its performance as well as aims to identify alternative policy options to further enhance the financial resilience of the EU with respect to natural disasters.
As the EUSF was essentially created to assist governments, we will also take a closer look at one highly flood-prone country, Romania, in order to gain a better insight into how the advanced operating systems already in place could be enhanced. The investigation focuses on the key stakeholders and their perceptions regarding the limitations of current operating systems and how these could be addressed by, inter alia, the EUSF.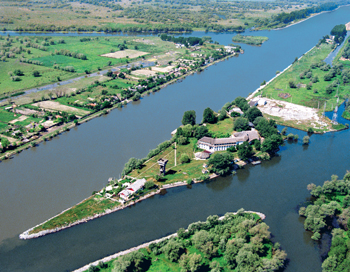 | Sector | Role | Institutions |
| --- | --- | --- |
| Global air regulator | Development of global standards and recommended practices. | ICAO (International Civil Aviation Organisation) |
| International regulator | Limit setting for shared air transport zones | EU Directorate General for Mobility and Transport |
| National regulator | Responsible for state's Volcanic Ash Contingency Plan, approval of Self Risk Assessment procedures, airspace closure | ICETRA (Icelandic Transport Authority) |
| Crisis coordination and network management | Coordination and planning of air traffic control in Europe | EUROCONTROL (European Organisation for the Safety of Air Navigation) |
| Information provider | Issue weather observations and forecasting. Monitoring of volcanic eruption, detection of seismic activity, ash measurements, issue warnings | IMO (Icelandic Meteorological Office) |
| Information provider | Tracks volcanic activity and issues ash distribution forecasts | London VAAC (Volcanic Ash Advisory Centre) |
| Air navigation service provider | Management of airport operations and air traffic in control area | ISAVIA (Icelandic Air Traffic Management) |
| Aircraft operators | Air transport and service providers to passengers and cargo | Icelandair (Icelandic Aircraft operator) |
Table 13.1.
Major flood losses and EUSF interventions since 2002 for Romania (Source: European Commission, 2015).
In line with the main objectives of the ENHANCE project, we focus on two multi-sector partnerships (MSPs):
At the EU level, where the only dedicated disaster risk financing instrument is the EUSF, we assess the options and benefits of formulating an EU-wide MSP to enhance pan-European disaster resilience.
In the context of Romania we focus our attention on an existing partnership between the public and private sectors.
The assessment is based on various methods, including state-of-the-art quantitative risk analysis, multi-criteria assessment, stakeholder workshops, and a large-scale survey. With respect to specific risk management and adaptation strategies to increase the resilience of different stakeholders or risk bearers, we distinguish between different scales and include possible dependencies among them via the EUSF mechanism.